Maple Bacon Custard Pie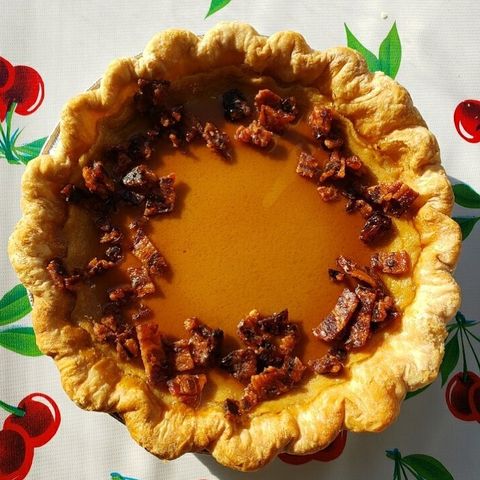 All butter crust with a dark maple syrup custard filling topped with candied bacon. It's like getting french toast for dessert!
Filling ingredients: Maple syrup, cream, eggs, vanilla, nutmeg, salt, bacon, sugar.
Crust ingredients: Flour, sugar, salt, butter, water, red wine vinegar
Allergens: Eggs, cream.
Care: This pie must be refrigerated.