Triple Chocolate Pie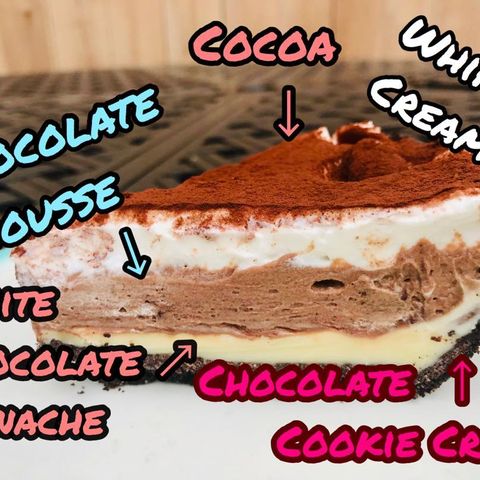 Chocolate cookie crumb shell with a salted white chocolate ganache bottom and fluffy chocolate cream topped with sweetened whipped cream and dark cocoa powder.
Filling ingredients: Chocolate, milk, eggs, sugar, corn starch, butter, vanilla paste, salt, heavy cream, white chocolate, lemon peel, cocoa.
Chocolate Cookie Crust ingredients: Flour, sugar, cocoa powder, butter, salt, baking soda, milk, vanilla paste.
Allergens: Eggs, milk, cream.
Care: This pie must be refrigerated.