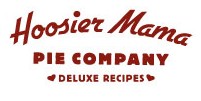 PIE & COFFEE Evanston
749 Chicago Avenue, Evanston IL
A joint endeavor of the Hoosier Mama Pie Co. & the Dollop Coffee & Tea Co.
Come enjoy a slice of pie and an espresso in our big beautiful sunny room, while watching our bakers & baristas ply their trade. Of course everything is hand-made in house, using the best ingredients we can find. We start the day with breakfast pastries, buttermilk biscuit sandwiches, and lots of espresso. At lunch and dinner we serve savory pie plates, sandwiches, and salads. And of course there are always plenty of sweet pies for dessert or take-home.

Pie Shop Notes

Meet me at the corner of Pie & Coffee


Also known in Evanston as the corner of Chicago & Kedzie. We are one block south of the Main Street Stations of both the CTA Purple line and the Metra Union Pacific North Line.


Hours
Current Hours:
Monday 8 am-8 pm
Tuesday 8 am-8 pm
Wednesday 8 am-8 pm
Thursday 8 am-8 pm
Friday 8 am-8 pm
Saturday 8 am-8 pm
Sunday 9 am-6 pm


Ring Us
1-847-868-8863


About parking
Free Indoor Parking right behind the shop. Entrance to parking on Chicago Avenue ½ block south of the shop.





View Hoosier Mama Evanston in a larger map