Chocolate Covered Strawberry Pie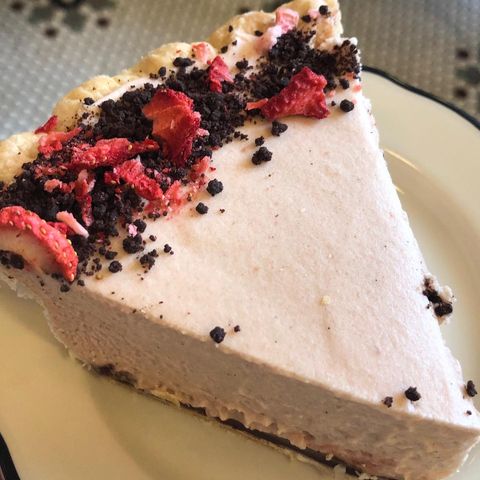 A strawberry-white chocolate fluff above layers of chocolate ganache and strawberry jam. Topped with chocolate cookie crumbs and freeze dried strawberries.

Filling ingredients:Butter, sugar, salt, vanilla, eggs, white chocolate, strawberries, chocolate, cream, freeze dried strawberries, Cookie Crumbs:Flour, sugar, cocoa powder, butter, salt, baking soda, milk, vanilla paste.

Crust Ingredients: Flour, sugar, salt, butter, water, red wine vinegar.

Allergens: Strawberries, eggs, cream

Care: This pie must be refrigerated.