Curry Lamb Pie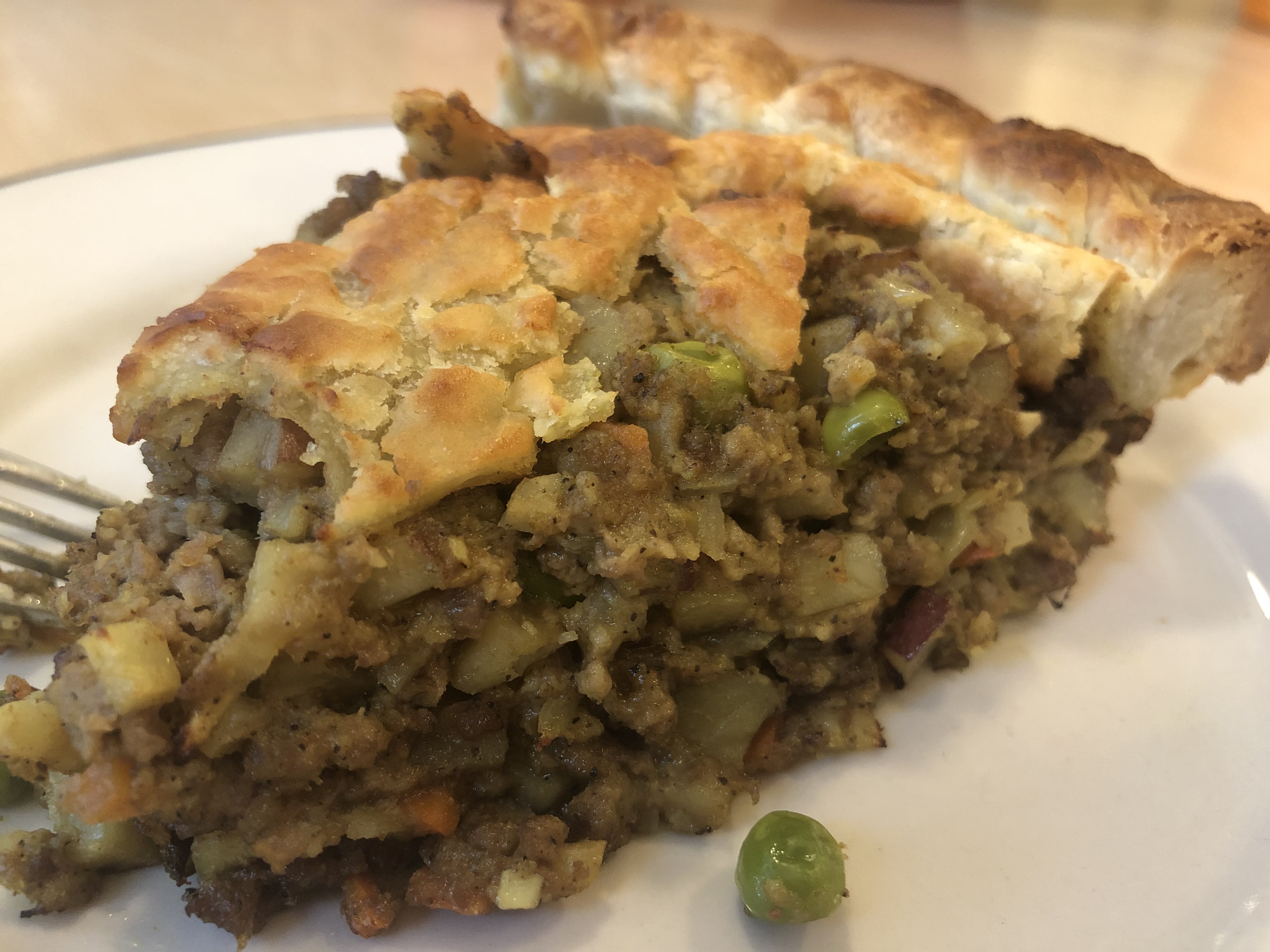 Ground lamb and root vegetables curried in coconut milk and then baked into a two crust pie.
Filling ingredients: Ground lamb, red potatoes, celery root, carrot, onion, olive oil, coconut milk, cumin, chinese 5 spice, curry powder, garlic, ginger, pepper, salt, egg.
Crust ingredients: Flour, sugar, salt, butter, water, red wine vinegar
Allergens: Eggs
Care: This pie must be refrigerated.