Maple Pecan Pie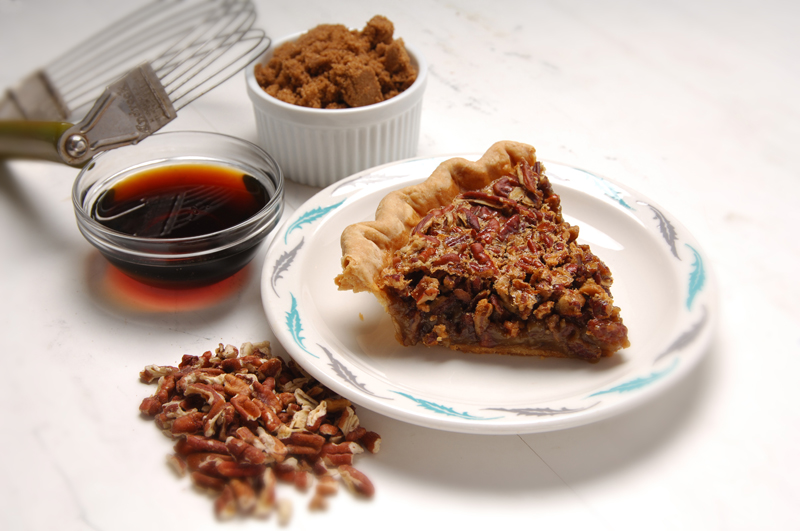 Local (Wisconsin or Indiana) maple syrup provides a more complex sweetness to our pecan pie.
Filling ingredients: Pecans, maple syrup, eggs, butter, sugar, brown sugar, salt.
Crust ingredients: Flour, sugar, salt, butter, water, red wine vinegar
Allergens: Pecans & eggs.
Care: This pie does not need to be refrigerated.