Whiskey Thief Apple Pie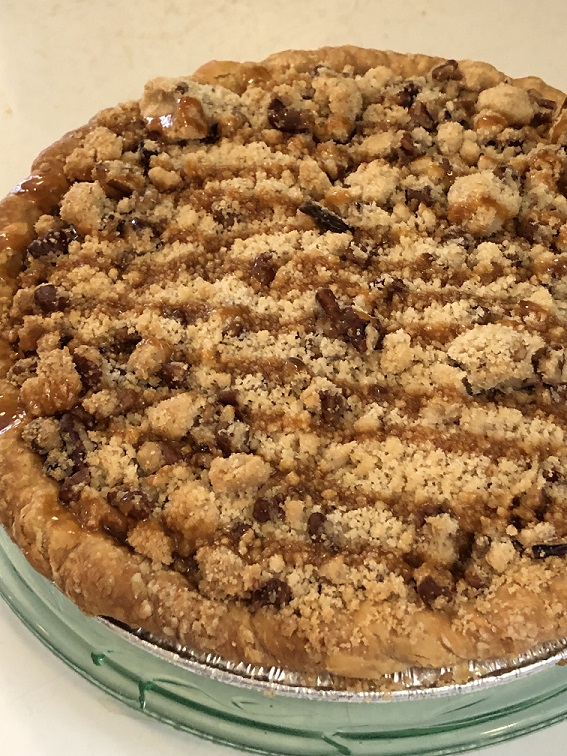 A whiskey apple pie topped with pecan crumble and garnished with whiskey caramel. The apples in this pie are sliced thinner than our Classic Apple and the pecan crumble is super buttery and bakes into more of a top of crust than our typical loose crumble. There is also a little bit of spice to highlight the whiskey flavors.

Filling Ingredients: Apples, sugar, brown sugar, whiskey, cloves, nutmeg, smoked paprika, cinnamon, cayenne, butter, pecans, flour, salt
Crust Ingredients: Flour, sugar, salt, butter, water, red wine vinegar
Allergens: Pecans, Whiskey, Milk wash on crust.
Care: Refrigeration not required for first 3 days
Notes:This pie gets its name from the restaurant Whiskey Thief. We originally developed this pie for their dessert menu.